Event Registration - North East Association for Institutional Research (NEAIR)
46th Annual Conference
11/2/2019 - 11/5/20191:30 PM - 12:00 PM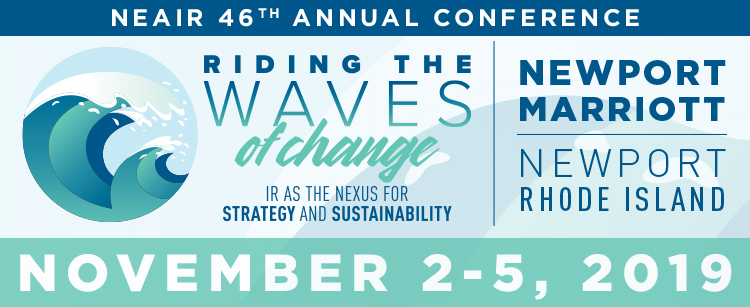 Things to Know Before You Register:
A current NEAIR membership is required. You can join NEAIR during registration.

Please use the same email as your NEAIR membership to register so the system can recognize your record.

Book your hotel room as reservations are based on availability.

Add/change workshops until Early Bird Deadline, October 14th.??

Print out the confirmation email you receive for your record of meals and workshops selected.

Visit the Annual Conference website?for information about the program, hotel, travel, refunds and much more.
Questions?
Contact NEAIR at neair@neair.org.