Institutional Research Analyst
Employer Info:
Boston College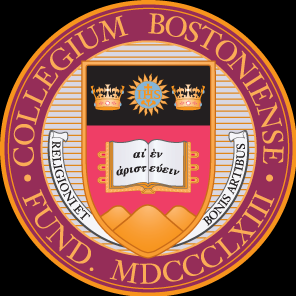 http://www.bc.edu/
Founded in 1863, Boston College is a Jesuit, Catholic university located six miles from downtown Boston with an enrollment of 9,445 full-time undergraduates and 5,125 graduate and professional students. Ranked 35 among national universities, Boston College has 878 full-time and 1,201 FTE faculty, 2,750 non-faculty employees, an operating budget of $1.2 billion, and an endowment in excess of $2.8 billion.
Job Name

Institutional Research Analyst

Posting Date

05/23/2022

Brief Description

The Institutional Research (IR) Analyst position is part of the Institutional Research team in the office of Institutional Research & Planning (IR&P). IR&P provides information and services that enhance decision-making and strategic planning to advance Boston College's mission. IR&P comprises several teams that work together to provide a comprehensive integrated planning experience for University leaders.

Situated within IR&P, Institutional Research serves as the official clearinghouse for information about Boston College and its constituents. IR coordinates external reporting, administers national and institutional surveys, and collects, interprets and analyzes data.

The IR Analyst will have a broad understanding of higher education issues and the role of research in supporting leaders to plan and make sound decisions. The IR Analyst will contribute to the providing timely, accurate information to University stakeholders by performing a variety of departmental activities in collaboration with IR&P team members. The position may involve managing the project work of student employee(s).

Job Category

Institutional Research

Job Type

Full-Time

Education Level Required

Bachelors

Location City

Boston, MA 02135, United states

How to Apply

Visit this page to apply: https://bc.csod.com/ux/ats/careersite/2/home/requisition/6218?c=bc

Direct Link

Job Details

Job Description

Specific duties include, but are not limited to:

Plans and conducts institutional, departmental, and individual research projects related to operational excellence.
Supports the survey and statistical analysis needs of administrative and academic units and programs, which may include activities such as: collaborating on survey design and measurement strategies; assistance in analyzing and interpreting survey results; and preparation of related summaries and reports.
Conducts data analysis and produces reports using institutional data for internal and external constituencies.
Interacts with and develops professional relationships with divisional/school constituencies, staff, and department/project teams.
Represents IR&P on various university-wide committees and projects, and in local, regional, and national affiliation

Title and salary commensurate with relevant experience based on the following titles and hiring ranges:

1-5 years of professional experience (non-senior): $67,100 - $72,300
5+years of professional experience (senior): $70,000 - $83,850


Requirements

Bachelor's degree required.
Master's degree or higher in a social science or education-related field with coursework in statistics, data science, and research methods preferred.
2-3 years of relevant professional experience at an institution of higher education, preferably in an institutional research and/or assessment capacity.
Experience and skill gathering, editing, analyzing, and interpreting qualitative and quantitative data, and working with large, complex data sets.
Excellent oral and written communications skills and ability to communicate technical information in oral, written, and graphic form to individuals with varying backgrounds.
Customer-service orientation; collaborative interpersonal skills; ability to get along with widely diverse personalities.
Strong organizational skills, diligent concern for accuracy and attention to detail, ability to handle multiple tasks simultaneously and meet deadlines, prioritize and follow through on projects, and adapt to changing situations, demands, priorities, and procedures.
Advanced skill using SPSS for data analysis; some knowledge or experience using various relational databases (e.g., Oracle, Access), business intelligence tools (e.g., Cognos), and Tableau. Knowledge or experience in R, Adobe InDesign, or Adobe Illustrator is a plus.
Excellent capabilities with software applications such as Excel, Microsoft Word, and PowerPoint to interpret and present information.
Strong critical thinking skills, including demonstrated ability to approach problems objectively, draw conclusions, and develop recommendations.



Closing Statement

Boston College offers a broad and competitive range of benefits depending on your job classification eligibility:

Tuition remission for Employees
Tuition remission for Spouses and Children who meet eligibility requirements
Generous Medical, Dental, and Vision Insurance
Low-Cost Life Insurance
Eligibility for both University-Funded 401k and Employer-Sponsored 403b Retirement Plans
Paid Holidays Annually
Generous Sick and Vacation Pay
Additional benefits can be found on https://www.bc.edu/employeehandbook

Boston College conducts pre-employment background checks as part of the hiring process and requires all employees to be fully vaccinated for COVID-19. Boston College is an affirmative action, equal opportunity employer. In concert with our Jesuit, Catholic mission, Boston College is dedicated to the goal of building a culturally diverse and pluralistic faculty and staff committed to teaching and working in a multicultural environment and strongly encourages applications for women, minorities, individuals with disabilities, and covered veterans. To learn more about how BC supports diversity and inclusion throughout the university please visit the Office for Institutional Diversity at https://www.bc.edu/offices/diversity.

Boston College's Notice of Nondiscrimination can be viewed at https://www.bc.edu/nondiscrimination.