Educational Effectiveness Improvement Coordinator
Employer Info:
Massachusetts Maritime Academy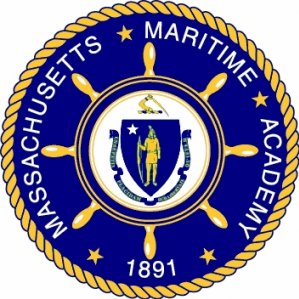 https://www.maritime.edu/
Job Name

Educational Effectiveness Improvement Coordinator

Posting Date

12/21/2020

Brief Description

The Office of Institutional Effectiveness at Massachusetts Maritime Academy (located along the water in beautiful Buzzards Bay, MA) is seeking a part-time Educational Effectiveness Improvement Coordinator (EEIC). The EEIC contributes to institutional effectiveness efforts at the Academy by assisting with the collection, analysis, and distribution of institutional data to support strategic planning, decision making, program development, assessment of student learning, accreditation, and program review. Additionally, the EEIC supports institutional effectiveness objectives by engaging with faculty and staff on best practices in assessment and innovative, evidence-based teaching and learning practices.

Job Category

Assessment

Job Type

Part-Time

Education Level Required

Masters

Location City

Buzzards Bay, MA 02532, United states

How to Apply

For more details, including application procedures, please visit:
https://www.maritime.edu/human-resources/employment-opportunities/educational-effectiveness-improvement-coordinator
Open Until Filled.

Direct Link

Job Details


Duties and Responsibilities:

Assist with institutional effectiveness protocols, including the execution of survey, focus group, and interview projects. Assist with related quantitative and qualitative data analysis as well as the preparation of associated reports.
Provide support for student learning outcomes assessment efforts across campus (e.g., assisting with planning ongoing semester workshops as well as specialized training; coordinating incentives for assessment; compiling regular summary reports of department assessment activities; and coordinating the feedback process for annual assessment reports).
Plan and coordinate support and training for evidence-based methods of assessing and improving student learning and achievement (e.g., through online, hybrid, and/or face-to-face means).
Assist with designing and maintaining data visualizations and dashboards (e.g., as related to the initial career outcomes of graduates).
Assist with in-depth student success studies and analytics (e.g., DWF analyses).
Support regional and specialized accreditation efforts (e.g., oversee NECHE E-Series completion).
Maintain the university-wide survey inventory and calendar.
Assist with the updating of standard ongoing office publications.
Assist with responding to ad hoc data requests.
Other duties, as assigned.