ASSISTANT/ASSOCIATE DIRECTOR OF INSTITUTIONAL RESEARCH
Employer Info:
Union College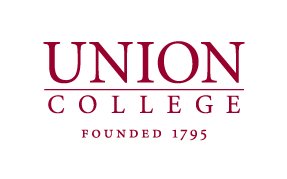 http://www.union.edu
Union College Officially chartered in 1795, Union College is the fifth oldest liberal arts college in the country. Located in the Capital District of New York State, Union is a highly selective residential and undergraduate college, home to 2,200 students and 220 faculty, and offering 44 majors. Union was the first liberal arts college to rethink the traditional liberal arts education and adopt an engineering curriculum. That pioneering approach continues today with an education that encourages students to work beyond the limits of disciplinary boundaries, allowing them to think globally and lead innovatively in a world where problem solving requires breadth across humanities, arts, social sciences, science, and engineering.
Job Name

ASSISTANT/ASSOCIATE DIRECTOR OF INSTITUTIONAL RESEARCH

Posting Date

01/08/2019

Brief Description

The Assistant/Associate Director will work to carry out a broad institutional research program of data collection, analysis, and reporting. In collaboration with other data managers on campus, the Assistant/Associate Director will coordinate and/or carry out the collection and reporting of institutional data to internal constituencies and external entities such as the federal government, college guidebooks, and consortia.

Job Category

Institutional Research

Job Type

Full-Time

Education Level Required

Bachelors

Location City

Schenectady, NY 12308, United states

How to Apply

For more information or to apply through our on-line system go to: www.union.edu/jobs.

Direct Link

Job Details

The Assistant/Associate Director will help design, administer, analyze and report on internal research studies, surveys, program reviews and statistical/policy analyses. S/he will track and report key institutional indicators with comparisons to peer institutions for annual and strategic planning, budgeting, and enrollment management. S/he will be responsible for maintaining institutional datasets and reporting to external entities. In addition, s/he will coordinate completion and submission of college guidebook surveys and materials and fulfill internal requests for institutional data to promote effective management, operations, and teaching and learning on campus.

Qualifications: Bachelor's degree required, advanced degree preferred; 5 years of institutional research experience, preferably in an educational setting; Technical skill and programming capabilities; Ability to learn new software / programming languages including SQL, SAS, Java, COGNOS, Crystal Reporting (etc.); Strong quantitative and analytical skills; Excellent interpersonal and communication skills to work with a diverse group of individuals; Fluent in the use of Excel, PowerPoint, statistical software and Business Objects; Proficient in query building and data extraction; Ability to deal with sensitive and confidential information in an appropriate manner; Experience with Ellucian Colleague or similar system preferred.